Individual donors come together to make an impact on PennyLoafer.
Every month, all donations to the mental health cause are combined and sent to a vetted nonprofit. And in the spirit of making this information accessible…
We want to share some of the nonprofits we've been supporting!
Let's get to it.
💗 
Giving
In August 2021, PennyLoafer donors collectively gave to LookUp!
The Rundown
Year founded:

 2019

Leadership:

 the founder, Susan Reynolds, is a former teacher with 20+ years experience in digital wellbeing, mindfulness and youth leadership. Read more about the team.

Issue they address:

 young people (notably Gen Z) are experiencing burn out, anxiety, loneliness and more fueled by digital overload, 24/7 connectivity and social media.

What they do: 

support youth-designed solutions for tech/life balance.

How they do it:

StartUp Grant Competition: they find, fund and mentor young social innovators to develop their solutions to the youth mental health crisis through digital wellbeing and ethical technologies.
Leadership Lab: skills development for young social innovators and youth leaders to spark social change.
Create online hubs and spaces for youth to connect, advocate and mobilize, including their global gathering called Youth4Youth iSummit.
Why they were chosen
It's a newer nonprofit that takes a unique approach to youth mental health. I love how they center youth voice, believing that young adults have the answers to the complex digital issues that face them. And they foster social entrepreneurship and innovation. Rock on, Gen Z 🤘 save us all from doom scrolling.
📚 
Learning
This got me thinking: how much time are we spending on our phones?

Stats on stats
Is this impacting our mental health?
We don't know yet. However, it's important to remember that how we use technology can determine what impact it has on our health (i.e. are we connecting with loved ones, or staring at a picture of a girl we used to work with on a yacht for her bachelorette).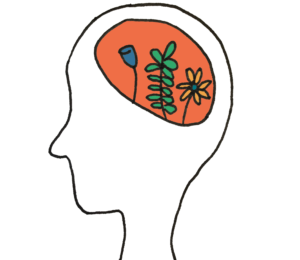 Our goal at PennyLoafer is to get more individual donors meaningfully connected to causes, learning and feeling like they're making a difference.
If you enjoyed this and want to get involved, you can support the Mental Health cause on PennyLoafer, starting with as little as $5/month.