PennyLoafer helps people put their beliefs and values into meaningful action each month. We create ongoing giving strategies around select causes like climate change and mental health. Our goal is to get more people donating regularly to causes they care about, feeling impactful and learning along the way via monthly newsletters.
We're taking a pause,  but check back for updates!
About the Founder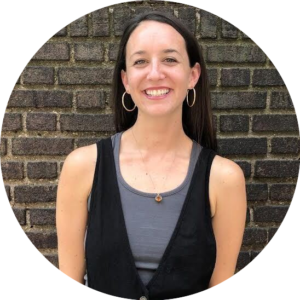 Andi Thieman's background is in nonprofit consulting and human services planning. She started out in tech sales and account management, however most of her career has focused on strategic planning, capacity-building, grant writing, and best practice research for nonprofits and public agencies. PennyLoafer combines her experience in tech start ups with her in-depth knowledge of the nonprofit sector to help make charitable giving easier for individual donors
Andi holds a Bachelor's degree in Community Development from Penn State University and a Master's degree in Social Work from the University of Pittsburgh. She is a proud Pittsburgher, currently living in San Juan, Puerto Rico.